About Us
On a mission to shake up the uk business energy market
As a business energy and water supplier, we work in partnership with our customers to find the right solution for their business.
Yü Energy
Borne out of frustration with poor service and prices received from his energy supplier whilst running his care home business, our founder and CEO, Bobby Kalar was ideally placed to understand what businesses needed and this provided the spark to form Yü Energy.
Yü Energy is a leading independent energy supplier to over 20,000 locations across the UK. Our customers benefit from a unique multi-utility offer covering electricity, gas and water supply as well as solutions including EV charge points and smart meters. You can choose lower carbon options via our Carbon Neutral Gas and Pure Green Electricity plans. Our multi-utility offer and commitment to customer service, is focused on delivering Yütility Simplicity, helping you to save time and money.
As a well-established business energy specialist, part of Yü Group PLC we combine the strength of a PLC business with the customer focus of an independent supplier. We forward hedge our gas and electricity contracts for up to three years to effectively guard against changes in the wholesale cost of energy. With a 4-star Trustpilot rating and three-ring phone pick up to save your valuable time, you'll be in good hands.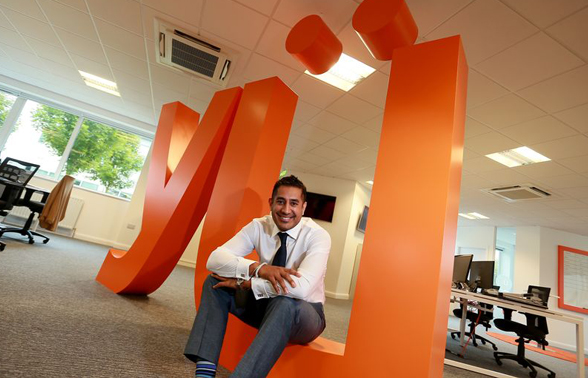 What makes us stand out from the crowd?
There's a reason we're turning heads in the energy market. We're challenging the way it's always been done.
Lightning-quick service
3-ring pick-up – that's about 9 seconds! We answer your calls sharpish, saving you time.
Tailored to Yü
With a range of different energy plans and contract lengths including Pure Green electricity and Carbon Neutral gas options.
Peace of mind
As a leading independent supplier, you're in safe hands, with simple, competitive fixed energy plans and great service, saving you time and money.
Multi-utility discount
We offer our customers a discount on their energy plans when they switch 2 or more utilities to Yü Energy, saving you time and money.
Sustainable energy options
Great for your business, better for the environment. Renewable energy credentials show a positive commitment to sustainable values.
Outstanding customer care
You're the power behind our business so we aim to give you the best service every time.
We're proud of where we came from
Our vision is to be the UK's most innovative energy supplier and the first choice for businesses looking for gas, electricity and water.
The energy driving our business
Building on the success of supplying commercial gas and electricity, in 2017, we began our entry into the business water supply market. This enables us to offer a bespoke, value-added service to our customers who seek the flexibility of a one-stop-shop for their utility needs.
Did we mention we've been shortlisted and won quite a few shiny awards for our services? Putting customers at the heart of our business is what we do. But don't just take our word for it – see how we've helped businesses make the move to a nimbler, more friendly energy company.
Awards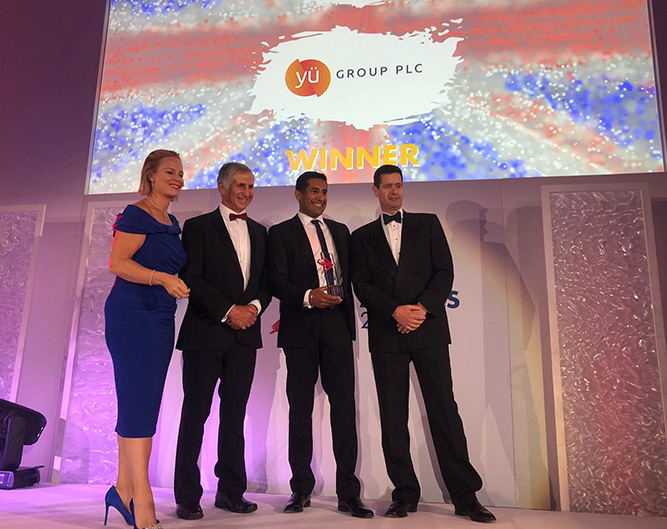 What it's like to work with us
I have received an excellent service from Yü Energy. I had never heard them and was a little apprehensive about moving supplier. Yü Energy reduced our electricity bill by approximately £2,000 per year. I look forward to working with them.
Jo Haynes
I have now renewed with Yü Energy for the third year running. Prices are very competitive, and the staff are switched on, they offer great advice and act quickly. Exactly what is required from a utility company.
Preeti Patel
Excellent service everything explained clearly would be happy to recommend these guys. Thank you for an easy, hassle free experience.
John Botterill
Sign up for the latest energy news, offers, and freebies