Business Industry Education
Energy Solutions for Schools
Helping You Power the Next Generation with Yütility Simplicity
Keep energy simple and get back to inspiring your students, with gas, electricity and more from Yü Energy. With quick quoting, tailored plans, and a range of complementary services available, you can concentrate on running your school, college or multi-academy trust.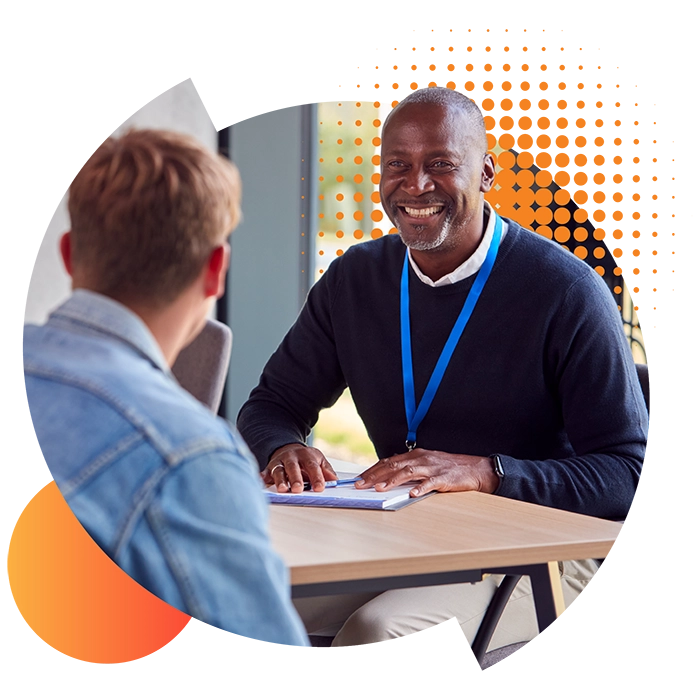 PROCURING ENERGY FOR EDUCATION
When running a school, university, college or other education provider, finding the right utilities plan can be a time-consuming chore. There are so many options to compare, but few providers with the right plans for you.
With student welfare to consider, and school opening hours always increasing to accommodate extra-curricular activities and student needs, school's energy bills are one of the biggest spends for education providers. Heating, cooling and lighting make-up 70% of a school's usage alone, making energy management crucial to successfully running your school. You need a solution that's quick, tailored to your usage, and allows you to focus on your students.
That's why we offer Yütility Simplicity – straightforward energy solutions with lightening fast quotes and an online portal, to help cut down admin time when sorting your school's energy bills. Start now by getting your free, instant quote. All you need is your postcode!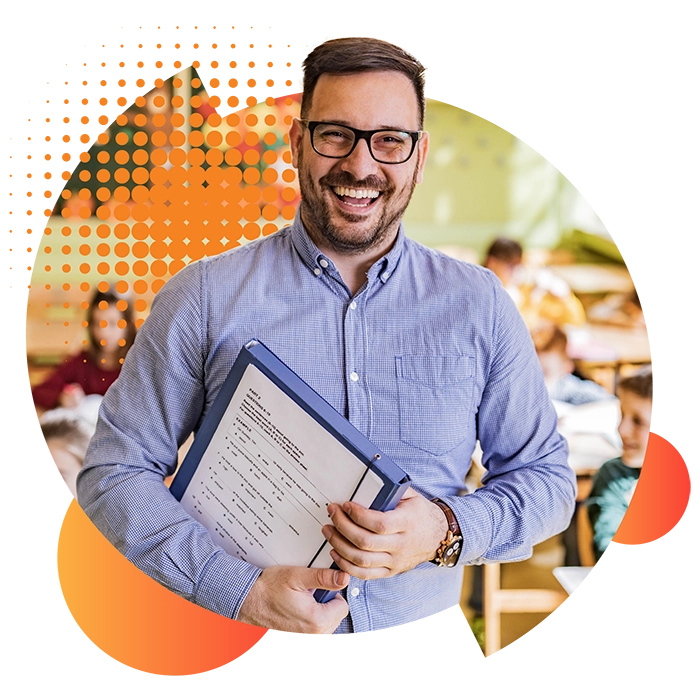 SIMPLIFYING YOUR SCHOOL'S ENERGY BILLS
Managing energy bills for your school can be a complex and time-consuming process, but it's also essential to ensure that your school is getting the best deal and staying within budget. With the increasing demand for energy, it can be challenging to keep track of usage and costs, especially for schools with multiple buildings and facilities.
Yü Energy aim to help simplify your school's energy management through:
Quick, online quoting
Variety of plans to meet your requirements
Our online customer portal – view bills, make payments and amend your details in one easy place
We understand the unique energy needs of schools and offer tailored solutions to meet those needs. Our team of experts are on hand to talk you through our different contract options, advise on the best solution for your needs, and are committed to delivering excellent customer service.
Energy and Utility Services for Education
HOW CAN YÜ ENERGY HELP?
Frequently Asked Questions
Here's some quick-win tips for reducing energy costs in schools:
• Encourage students and staff to switch off lights, electronics and equipment when not in use.
• Install energy-efficient lighting and appliances.
• Use natural light and ventilation to reduce the need for artificial lighting and air conditioning.
• Charge iPads and other electrical equipment over night, when energy rates may be cheaper.
Schools can measure their energy use and determine areas for improvement by:
• Installing Business Smart Meters to monitor the energy consumption of individual buildings.
• Conducting energy audits to assess energy use and identify areas for improvement.
• Keeping detailed records of energy consumption and costs to track changes over time.
• Regularly reviewing energy bills and usage patterns to identify peak usage periods and areas for improvement.
• Conducting regular inspections of lighting, heating, cooling and ventilation systems to identify and fix inefficiencies.
• Benchmarking the school's energy use against similar facilities to identify best practices and areas for improvement.
Educating students on energy conservation and sustainability, can be a key way to help school's reduce their energy use. This can be achieved by:
• Integrating lessons on energy conservation and sustainability into the curriculum.
• Encouraging students to participate in energy-saving initiatives and projects.
• Organise educational events and field trips related to Renewable Business Energy and conservation.
Sign up for the latest energy news, offers, and freebies