Business Industry Offices
Providing Commercial Energy for Offices
Light up your workspace with competitive energy plans
Looking for an affordable supplier to provide great rates on energy for your office? Our team are here to help, with a range of plans to suit your business needs and some of the best rates on the market. We're here to take the stress out of office energy bills.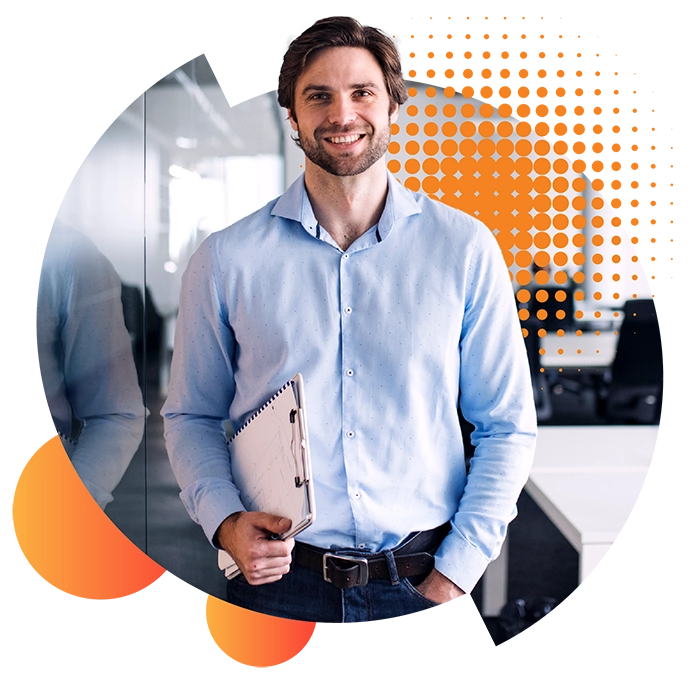 Supplying energy for offices
From boiling the kettle to running an AC unit, we know there are lots of easily overlooked costs when it comes to keeping your office up and running. And with employees to manage, health and safety needs to be considered, and general day-to-day maintenance of your office to stay on top of, finding the best energy rates for your business can quickly slip down your to-do list.
Whether you're a small startup or a large corporation, we recognise the importance of minimising expenses, without compromising on quality. We work with you to ensure you're getting the best deal for your energy, with a range of different plans, and energy experts on hand to help, so you can carry on doing what you do best. Underpinned by super speedy quoting and great customer service, switching to Yü makes managing energy for your office a breeze.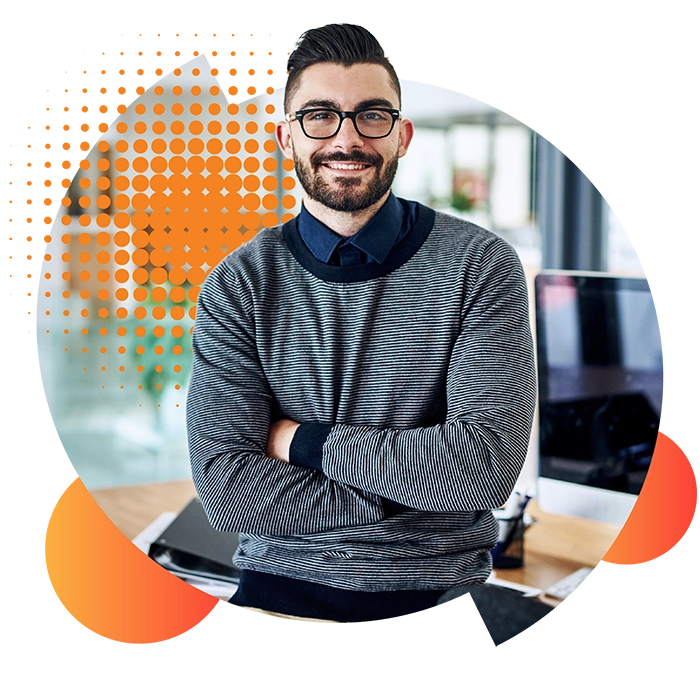 Powering your office workforce
Managing energy bills can be both stressful and time-consuming. But it doesn't have to be! At Yü, we pride ourselves on providing 'Yütility simplicity', equipping you with all the tools you need to power your workplace more efficiently.
We offer a range of energy solutions for office-based businesses including:
Multi-fuel plans – bringing electricity, gas and water together in one place, helping you stay on top of your bills
Smart meters – say goodbye to estimated bills and get insights into your usage, so you can see where changes can be made and start using your energy more efficiently.
Green plans – using 100% sustainably sourced electricity and carbon neutral gas, we can help your office go green and reduce your carbon footprint.
Quick quoting – you don't have to spend ages on the phone waiting for a quote for your office utilities, we have a handy, free online quote tool to get the job done in under 30 seconds!
Online customer portal – managing your energy bills just got even easier with our online portal, allowing you to view and update your account details, and see your billing history.
Speak to our team of experts to find out more about how you can cut down on your office energy costs, or get a quick, free, online quote today and find out how much you could be saving.
Energy and Utility Services for Offices
HOW CAN YÜ ENERGY HELP?
Frequently Asked Questions
Here are some quick, simple tips to help you get started on reducing energy costs in the office;
• Switch to LED lightbulbs – They are up to 80% more efficient than fluorescent bulbs.
• Use the stairs instead of the lift where possible – This is a great way to save energy, whilst encouraging fitness!
• Set computers to sleep after a period of inactivity – This simple switch can help you save energy and money.
• Encourage 'tea rounds' – By boiling the kettle once to make a round of teas, rather than each person boiling it individually, you will save precious pennies as well as water.
Yü offers competitively low prices for office utilities, including business electricity, gas, and water. Our tailored plans, simple pricing, and online portal, make managing energy for offices easy. We also share regular tips and tricks for cutting costs on our news page.
Sign up for the latest energy news, offers, and freebies