Business Industry Manufacturing
Business Energy for Manufacturing
Energy Plans Tailor Made for Manufacturing Businesses
Take the stress out of finding the right business energy supplier for your manufacturing business, by choosing a supplier that works to find the best plan for your needs. Save precious time with our speedy online quoting, smart meter installation, and easy-to-use customer portal.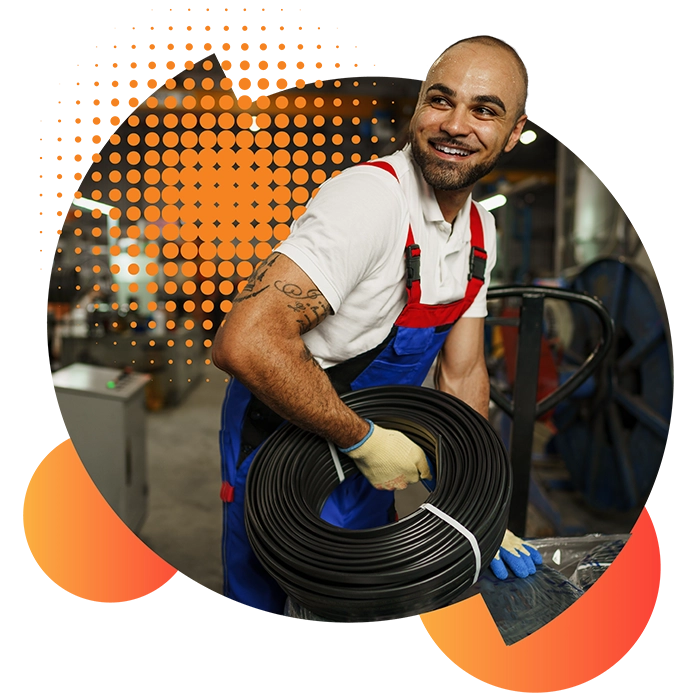 Supporting your Manufacturing Business' Energy Needs
With high-powered equipment in use for most of the day, it's no wonder the manufacturing industry is the third largest energy consumer in the UK. From heavy machinery and technology running across multiple shifts, to lighting and heating the warehouse facilities and factories for the entire day, every aspect of the manufacturing industry uses intense amounts of electricity, gas and water.
With energy market prices increasing, the manufacturing industry is one of the hardest hit, with 60% of manufacturers believing that the energy cost crisis could directly threaten the existence of their businesses. That's why, alongside our great energy plans, we offer a range of services that can help reduce energy consumption, stop estimated billing, and improve your businesses green credentials.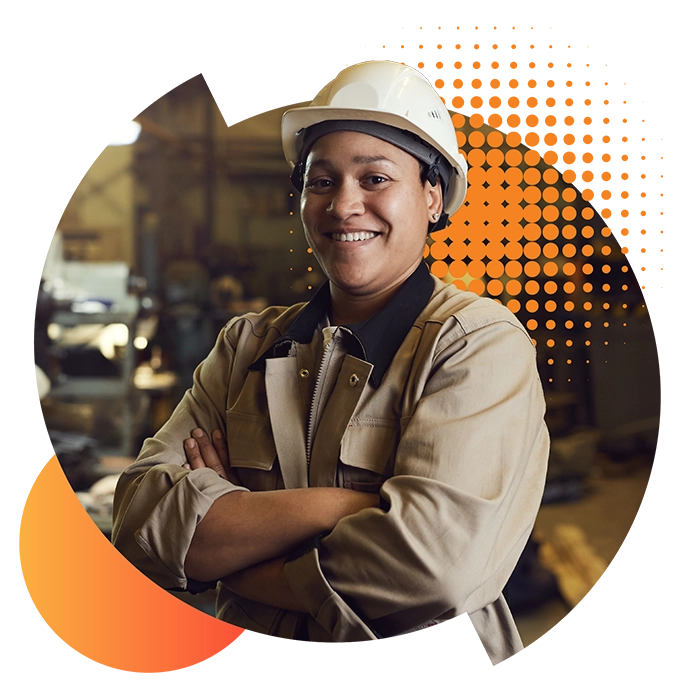 Meeting challenges alongside Yü
Whether you're a manufacturer of textiles, food, electricals or more, we are here to support you. We understand the hard work and long hours that go into manufacturing and producing the products we use every day; not just on the production line, but also in the office. With time-management, order checking and day-to-day admin to take care of, we'll get energy management checked off your list.
With energy analytics software to help you save money, Business Smart Meters to help you save time, and our online portal to save you the stress of energy management, Yü Energy are your partners for stress-free energy solutions. Get back to doing what you do best, and leave your manufacturing business energy to the experts.
Utility Solutions for Manufacturing Businesses
HOW CAN YÜ ENERGY HELP?
Frequently Asked Questions
Factory heating and lighting are a big area for improvement in manufacturing. 12% of all the energy used by manufacturing businesses is for heating buildings. Here's some quick tips:
• Use movement detectors, time switches and daylight sensors so lights are only in use when needed.
• Label switches so people know which switch does what, reducing the amount lights are turned on and off again.
• Replace traditional light bulbs with LED ones. LED bulbs could reduce the electricity you use for lighting by 80%!
• Recirculate the heat created by production lines to heat buildings.
• Ensure your boiler is regularly serviced to avoid any costly faults.
• Use lids on process tanks, particularly outside of operational hours, to prevent loss through evaporation.
Yes, our Multi-Fuel plan allows you to combine all your utility needs in one plan, specially catered to your needs. Save time and money by getting one contract for your electricity, gas and water.
Sign up for the latest energy news, offers, and freebies