Yu Analytics
BUSINESS ENERGY ANALYTICS
Save money on your business energy with ideas and insights
Yü Analytics is currently under development. To be the first to know when Yü Analytics go live, please complete the form at the bottom of this page.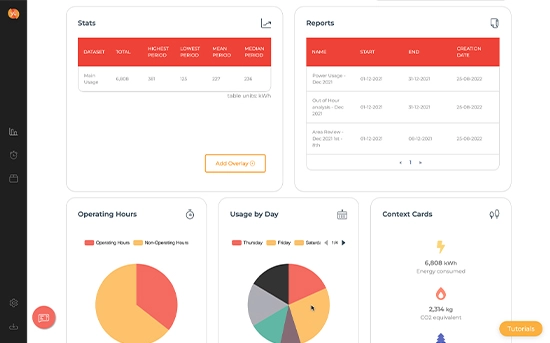 Business Energy Dashboard
See patterns and anomalies in your energy usage quickly and effectively, with the Yü Analytics dashboard. You can easily see where and when your business uses the most energy and see the highest and lowest consuming sites at a glance. Our simple to use dashboard can help you make savings and take control of your business energy.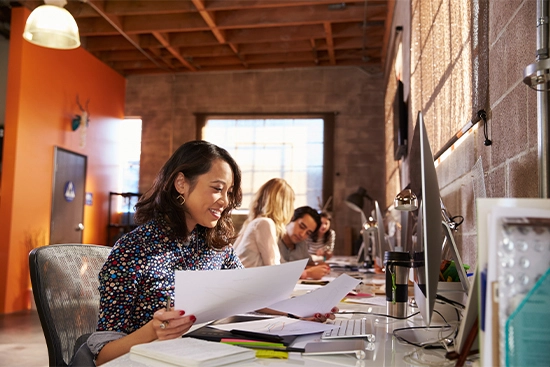 Powerful Energy Analytics
Investigate your energy consumption and interrogate the date, with dynamic analytical tools. Review any combination of meters across any period, and drill down for detailed information on energy spikes and management. Visualise and present data in multiple ways, such as kWh, cost or carbon equivalent, ideal for annual reporting or feeding back on multi-site businesses.
Save money on your business energy bills by reviewing where high-usage times are throughout the day, and assessing what can be run overnight when energy costs are lower e.g. running dishwashers overnight or charging equipment outside of key working hours. Yü Analytics will even provide useful business energy saving ideas inside the platform.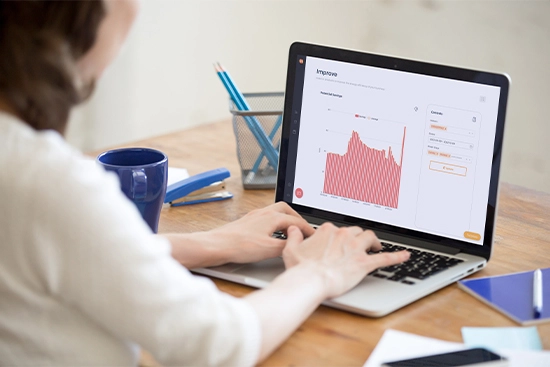 Make Savings with Anomaly Detection
Quickly detect and sort issues with Anomaly Detection. Stop losing money on costly appliance faults, or identify urgent areas of improvement, with Yü Analytics' intelligent machine-learning algorithm, that can automatically alert businesses of extreme energy consumption. Receive instant alerts via email to keep on top of anomalies as they happen, or review anomalies on charts to identify what went wrong.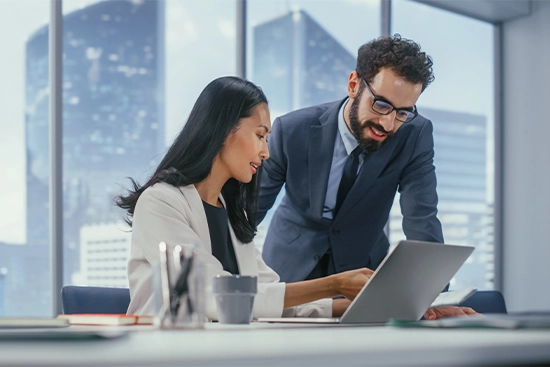 Compare Sites and Time Periods
Compare and contrast energy usage across multiple-sites to set benchmarks and see where improvements can be made across the board. Ideal for multi-academy trusts, franchises or businesses with multiple offices, Yü Analytics' reporting features makes it easy to feedback on key changes and measure energy reduction measures.
Use time period comparisons to assess the success of steps taken to reduce usage across your business. Yü Analytics allows you to record all of your energy-saving projects, so you can even assess project success by comparing your energy consumption before and after implementation of a smart meter.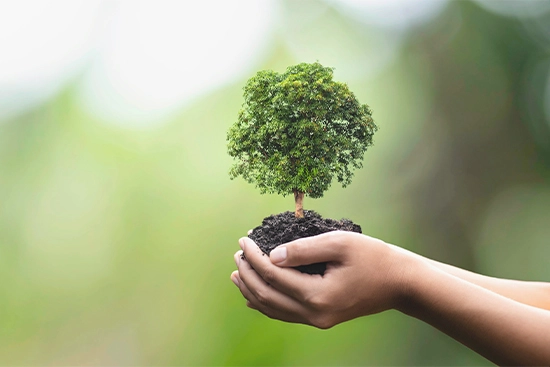 Cut Carbon and Make Your Business More Sustainable
Start reducing your energy use and help cut carbon emissions by quickly seeing areas for improvement, such as equipment faults or unnecessary consumption. Our reporting features and context cards allow you to see potential energy savings in terms of carbon offset, supporting you on your journey to net-zero.
Frequently Asked Questions
You can have as many users as you like! With Yü Analytics, you only pay for the number of meters associated with your account. Get in touch to find out more.
You don't, it's completely free to Yü Energy customers.
To start using Yü Analytics, get in touch with one of our friendly team. We'll show you all the features and benefits, and take you through our simple set-up process.
Yü Analytics can help you reduce your business energy bills by giving you a quick view of your usage. From here, you can identify areas of improvement, using our quick in-product tips and suggestions to start reducing your consumption. You'll also be able to detect any anomalies which could be caused by faulty equipment or timer settings that need updating.